Exlusive material of our property. Timeless granite thanks to its bitonality: black and white, colors that never go out of style. It is pearl granite with big, uniformed grains.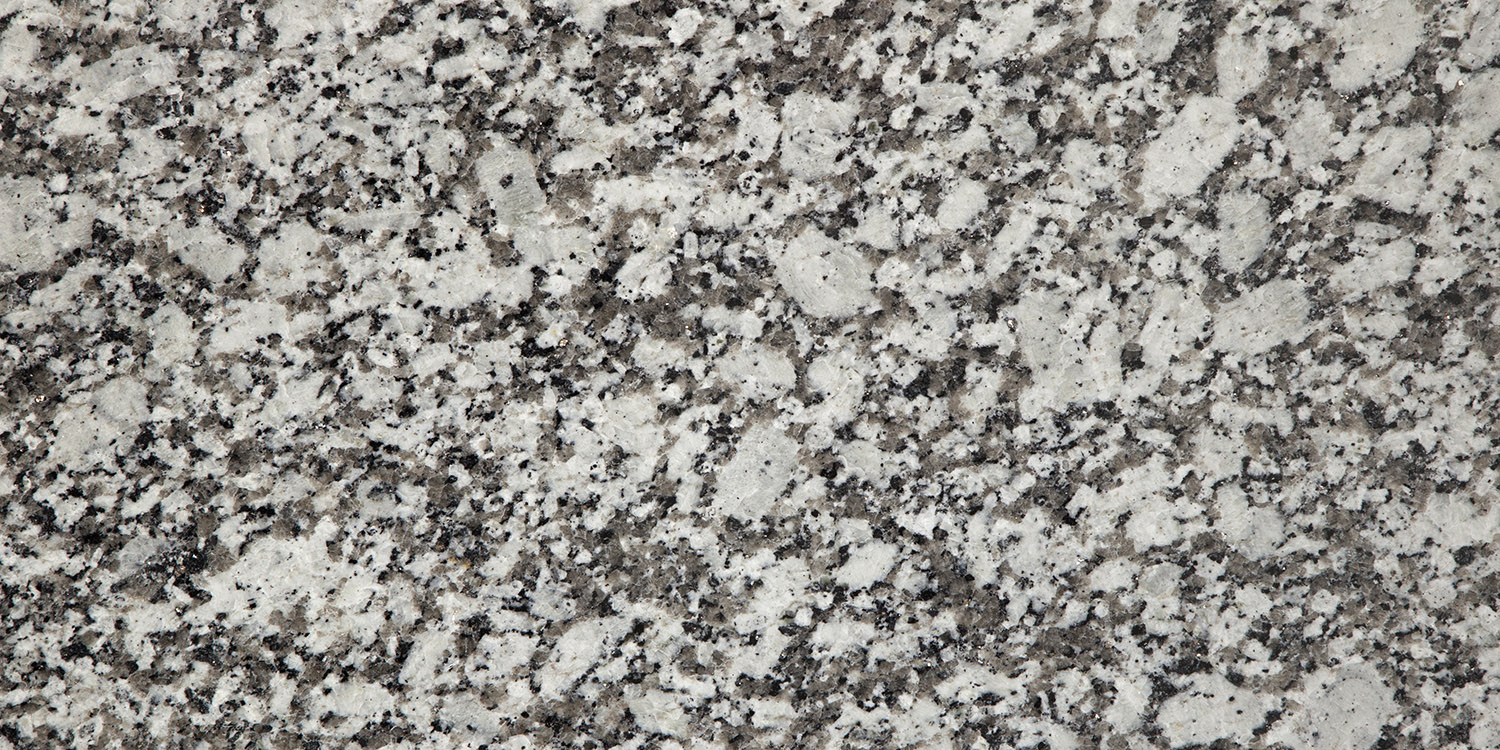 It is a hard, compacted igneous stone with uniform grains from medium to large size. It stands out for its exclusivity as it is extracted from a single quarry, owned by the company. It is a material famous for its bitonality: large white pearls on a background of fine black grains.
Low absorption
Low maintenance
Reaction to fire type A1
Good thermal inertia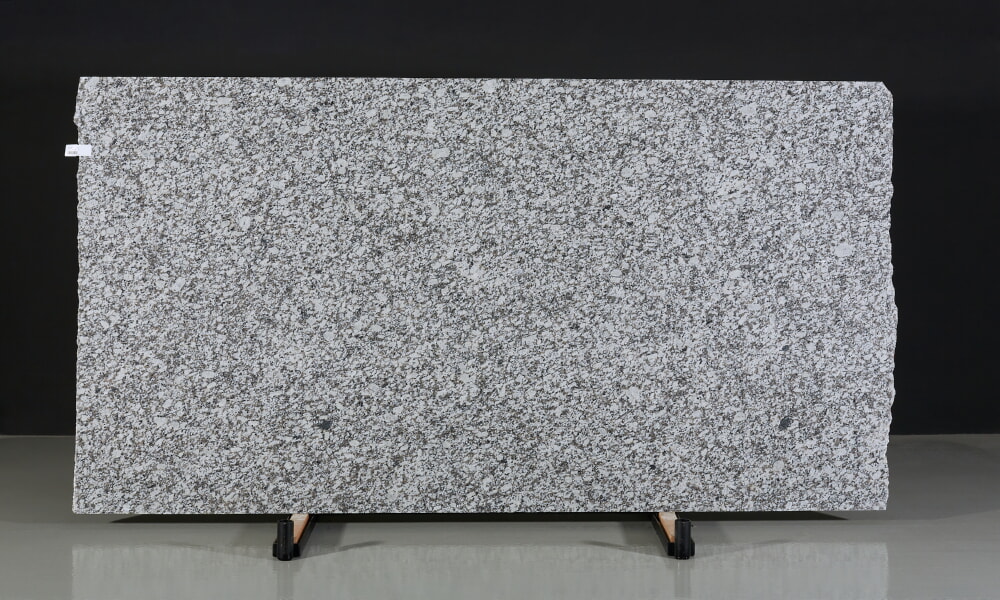 Finishes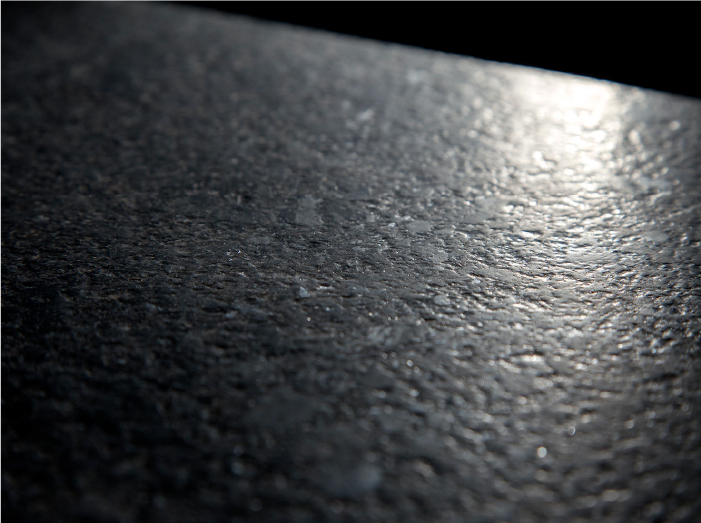 Leather
Surface treated from the sawn material. It consists of passing the slabs through a brushing process using diamond bristles with which a rough and smooth surface is achieved.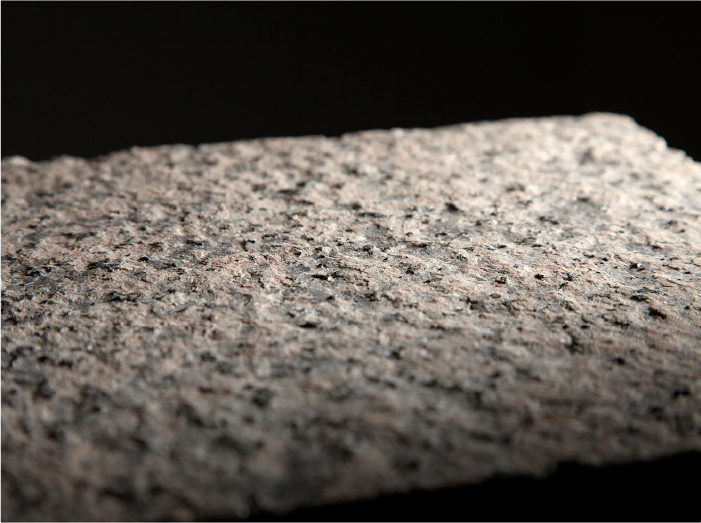 Flamed
Finish on previously sawn granite. Surface treated due to thermal shock, leading to the detachment of parts of the grain from the matter, leaving a rough surface.
More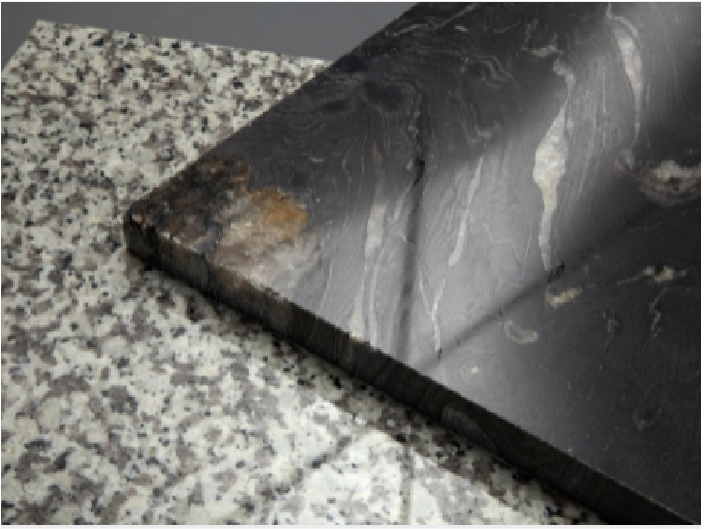 Polish
Completely smooth and shiny finish achieved by abrading the surface of the material and applying waxes. This is the most requested finish for countertops, because of its ease of cleaning and disinfection. By closing the pores, greater resistance to external agents is obtained.
Applications
It is a very versatile material that can be used in both vertical and horizontal coverings. Due to its resistance, it is in high demand as a material for façades, funerary art, floors, or countertops.