Quarries
Much of the raw material we produce comes directly from our quarries. They are located between the South of Galicia and in the North of Portugal.
Each of the blocks that are extracted from these deposits are cut using the latest technology, in combination with the years of experience of our stonemasons. All this raw material is processed in our granite factory in O Porriño, where we transform it into granite slabs of different thicknesses, at the request of each client and project. Once ready and packed, the material is transported by land or by sea to warehouses all over the world. By being faithful to our company philosophy, in recent years we have managed to carve out a niche for ourselves among the most important granite exporting companies in Galicia.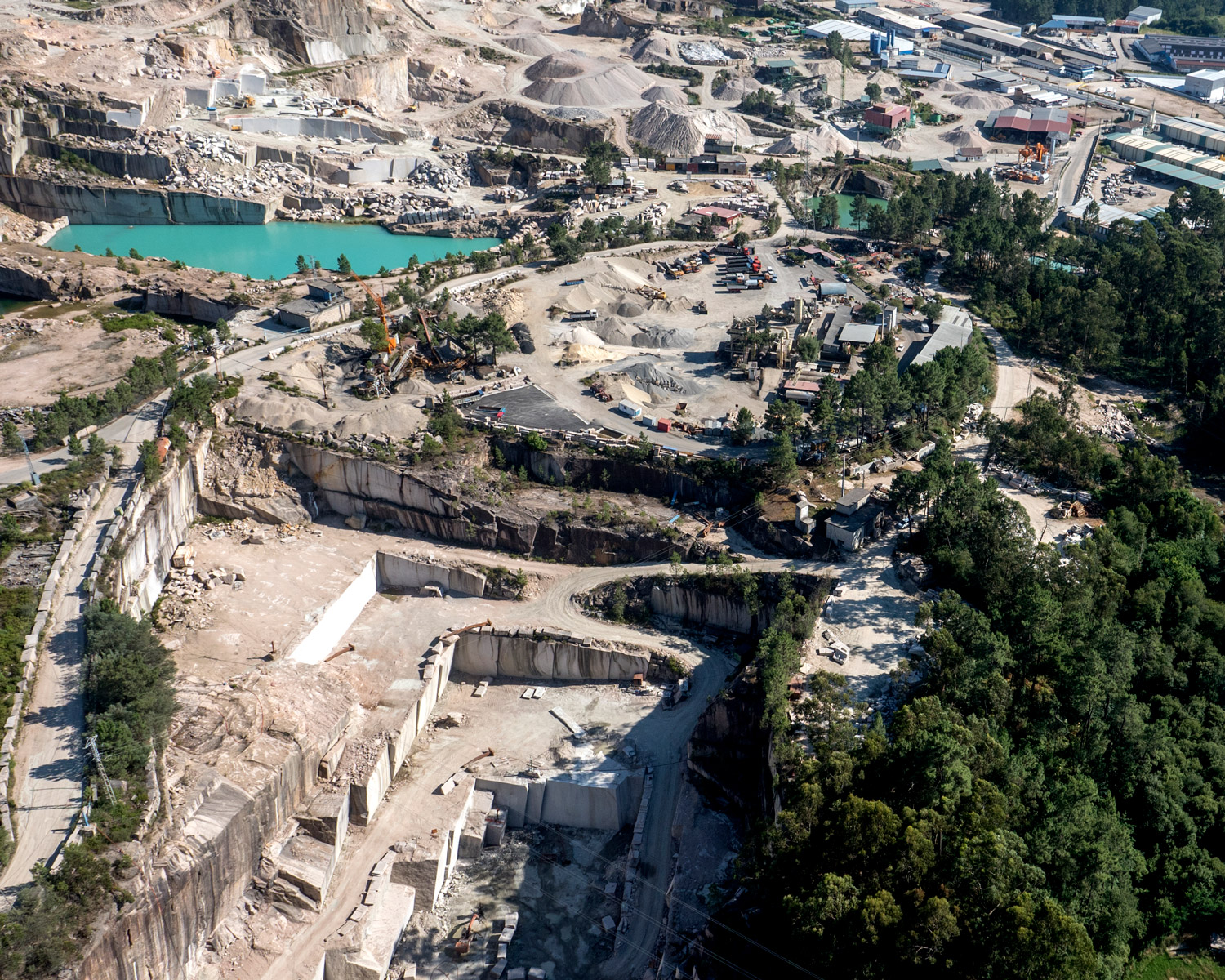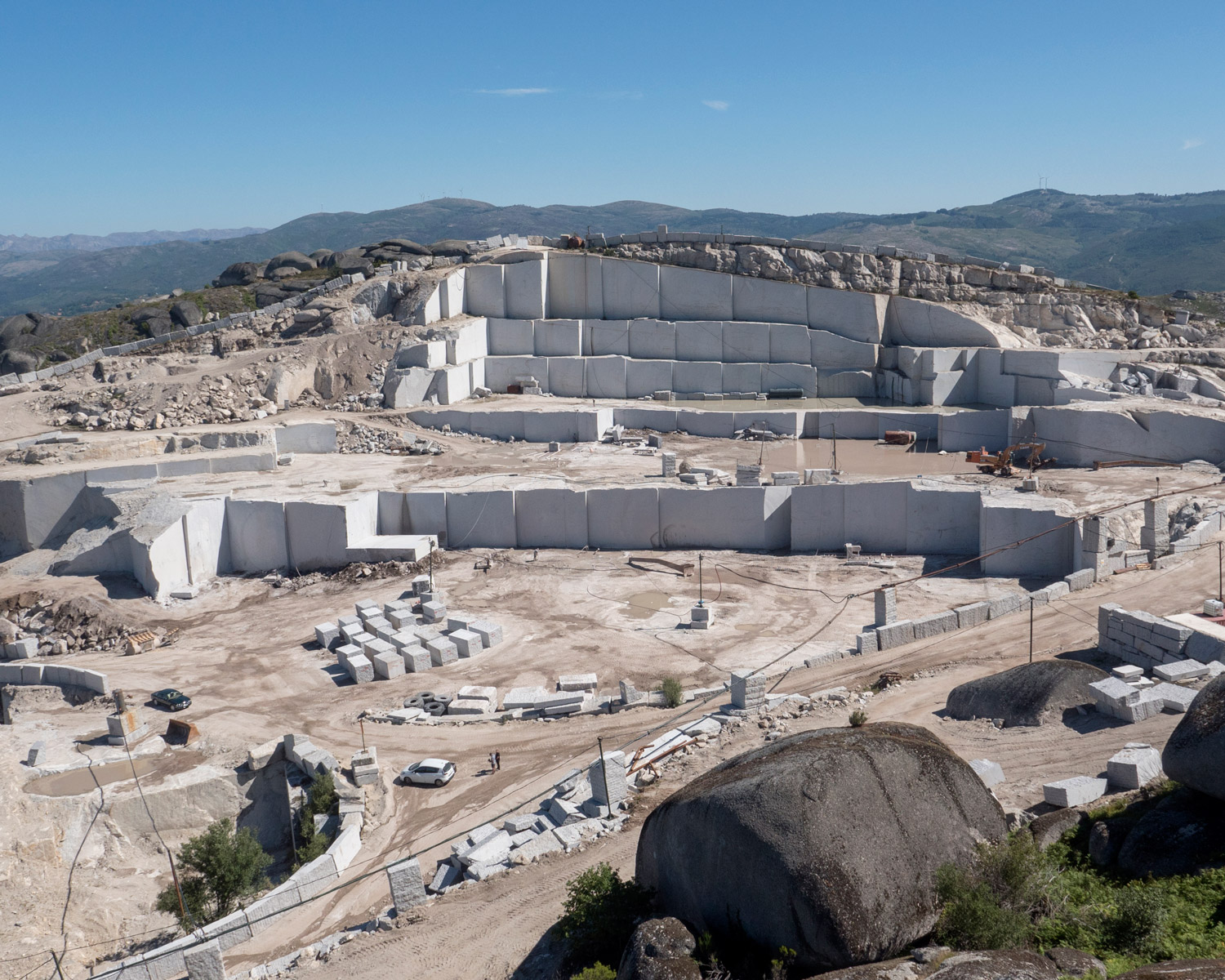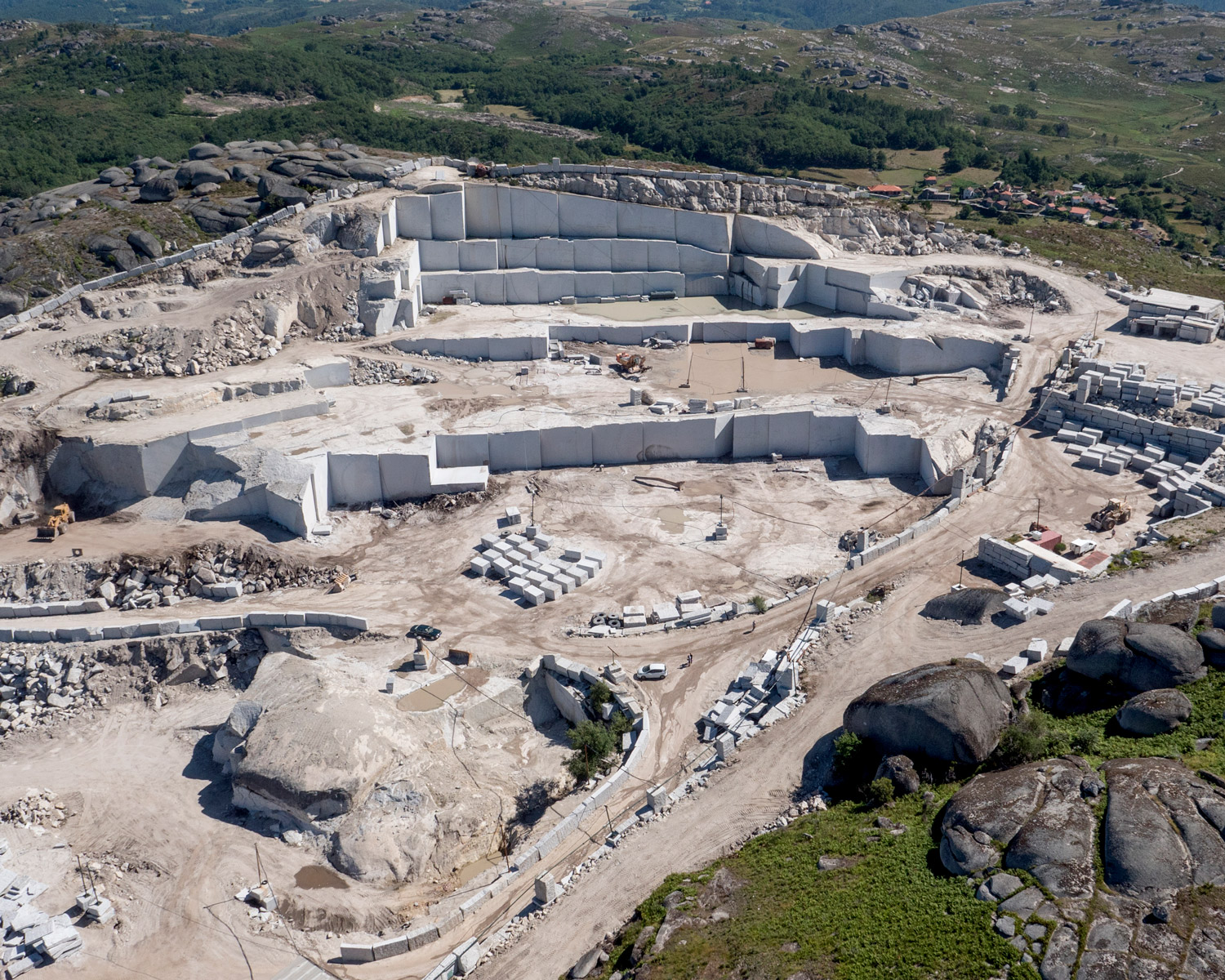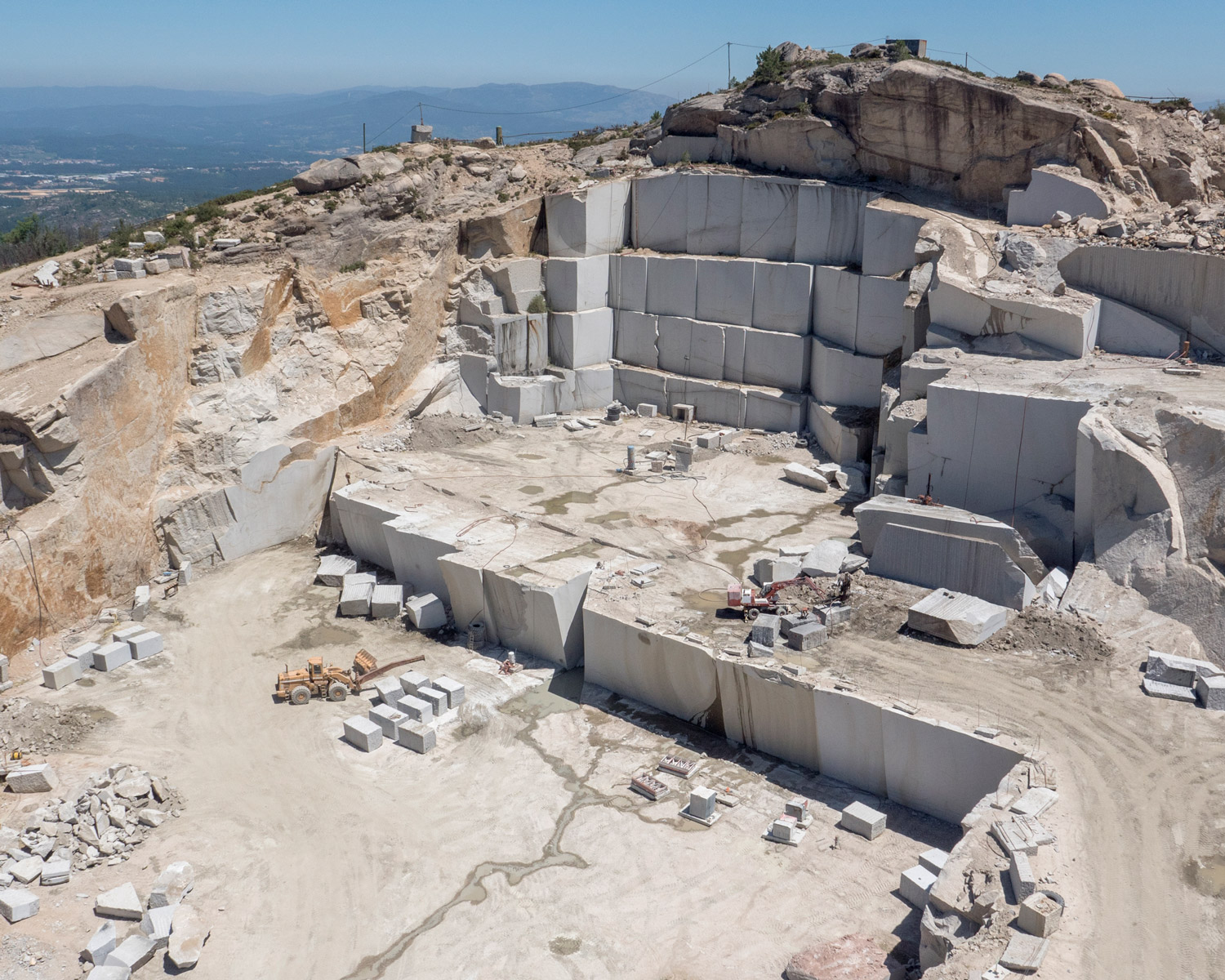 Gran Perla
Quarry located in Cabeceiras, (Portugal)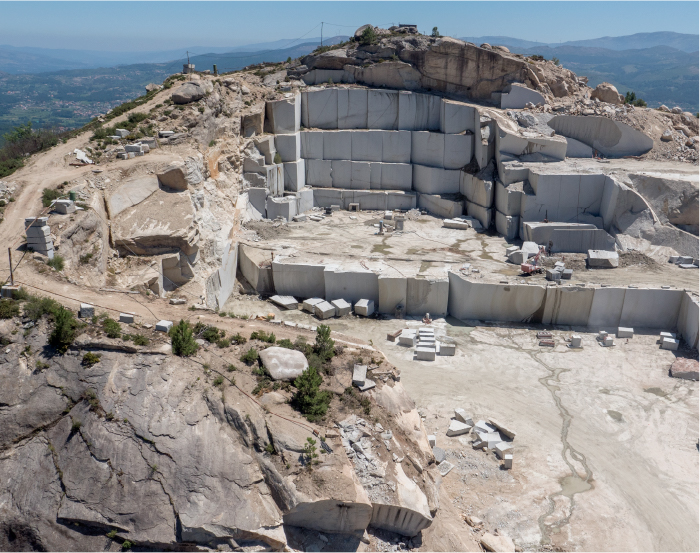 The most exclusive of our materials, the Gran Perla granite. As any granite, it contains feldspar, quartz, and mica. What gives it the unique touch are its large white pearls which stand out on a grey / black background. This classic color combination harmonizes perfectly with other types of natural materials and makes it the ideal element for creating modern environments or recreating the most traditional ones.
Mechanical resistance to compression: 1,208 Kg/cm2
Mechanical resistance to bending: 145 Kg/cm2
Resistance to frost: 0.10 %
Resistencia al desgaste: 0,42 mm
Resistance to impact: 54 cm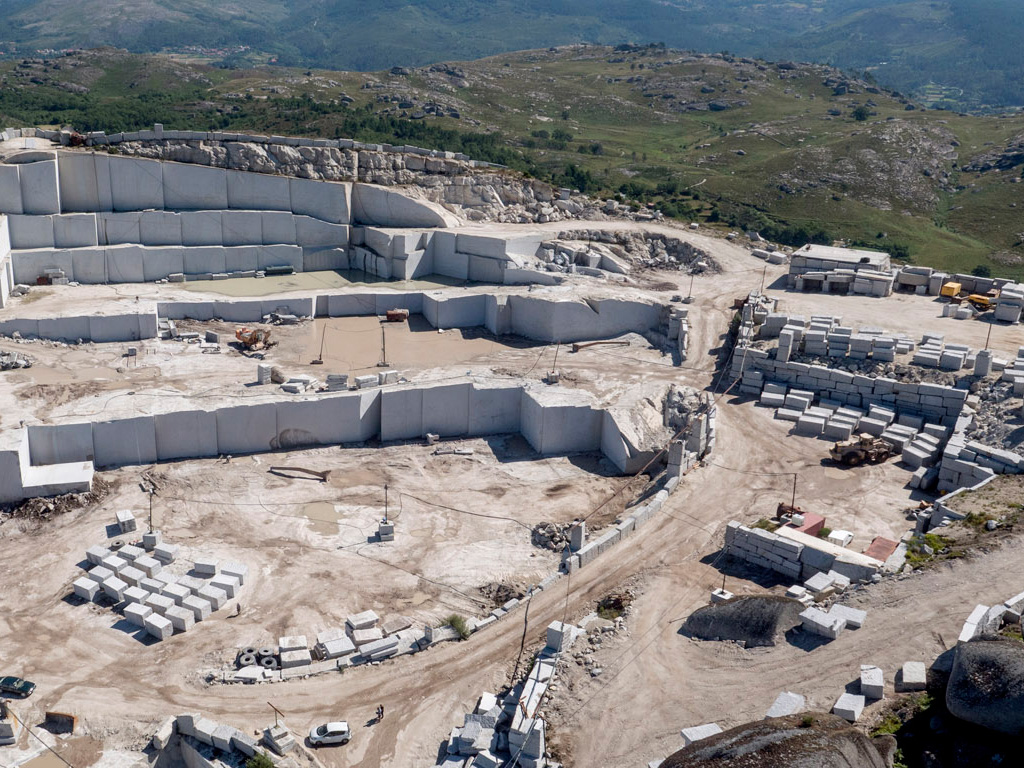 Rosa Porriño
Quarry located in O Porriño (Galicia, Spain)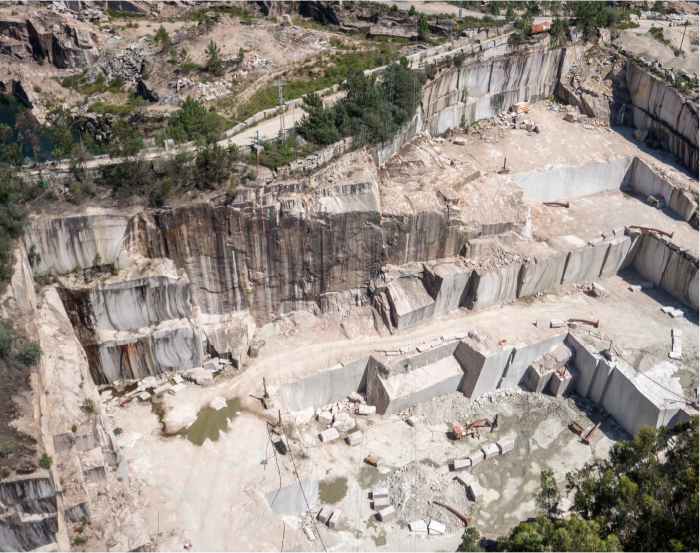 One of our country's noblest and best-known materials, the inimitable Rosa Porriño granite. It is a biotite granite with pinkish feldspars that perfectly accepts any surface finish without altering its appearance.
Mechanical resistance to compression: 1,149 Kg/cm2
Mechanical resistance to bending: 119 Kg/cm2
Resistance to frost: 0.04 %
Resistance to abrasion: 1 mm
Resistance to collision: 55 cm
Volumetric mass: 2,610 Kg/m3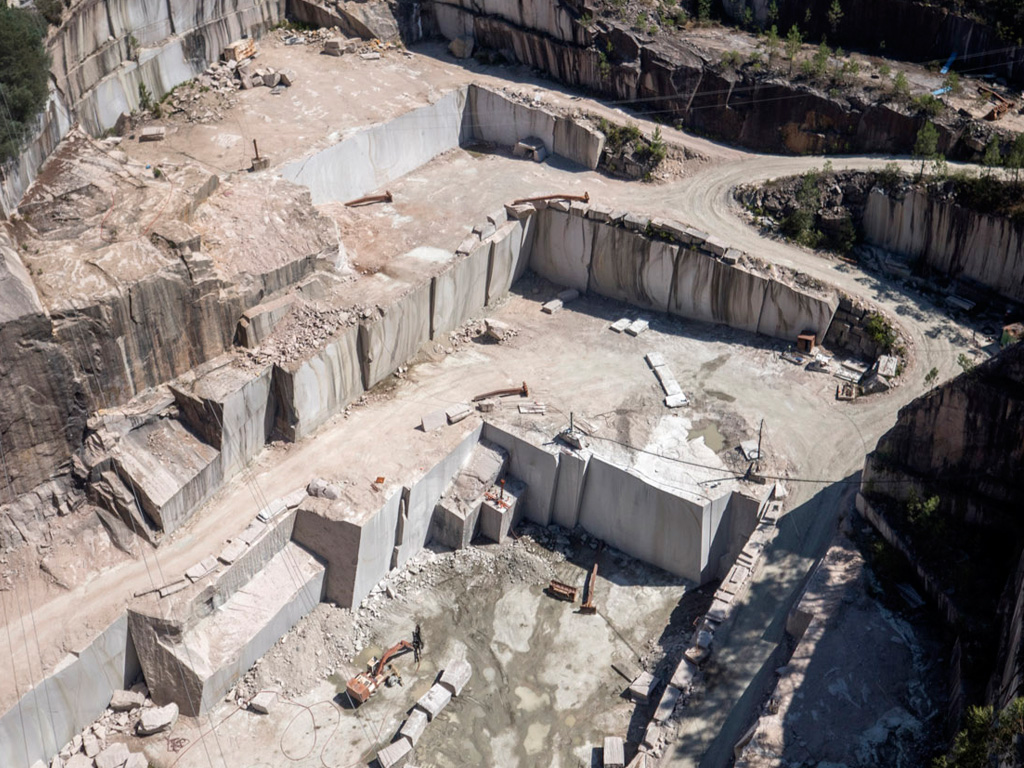 Crema Julia
Quarry located in Boivao (Portugal)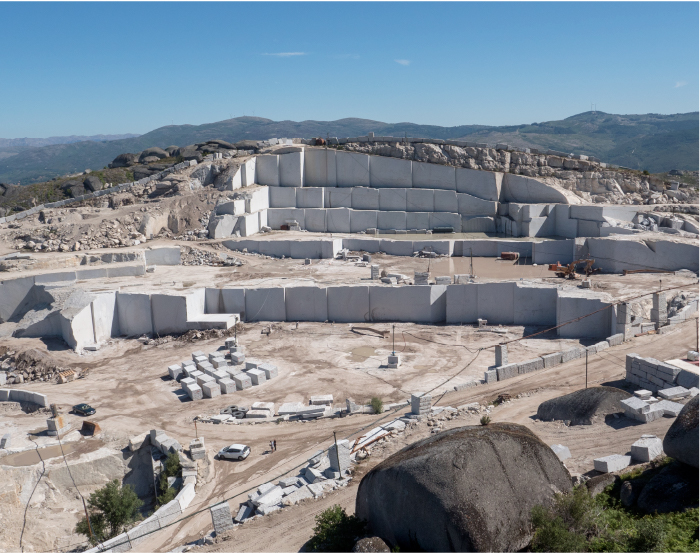 Every day we also receive several trucks from the quarries in our neighboring country, from which we extract the Gris Mondariz or Crema Julia granite. It is a versatile material that works great for indoor applications: floors, countertops, cladding… and for outdoor applications in rough format: facades, columns, walls…
Mechanical resistance to compression: 1,101 Kg/cm2
Mechanical resistance to bending: 153 Kg/cm2
Resistance to frost: 0.03 %
Resistance to abrasion: 1 mm
Resistance to impact: 55 cm
Volumetric mass: 2,640 Kg/m3