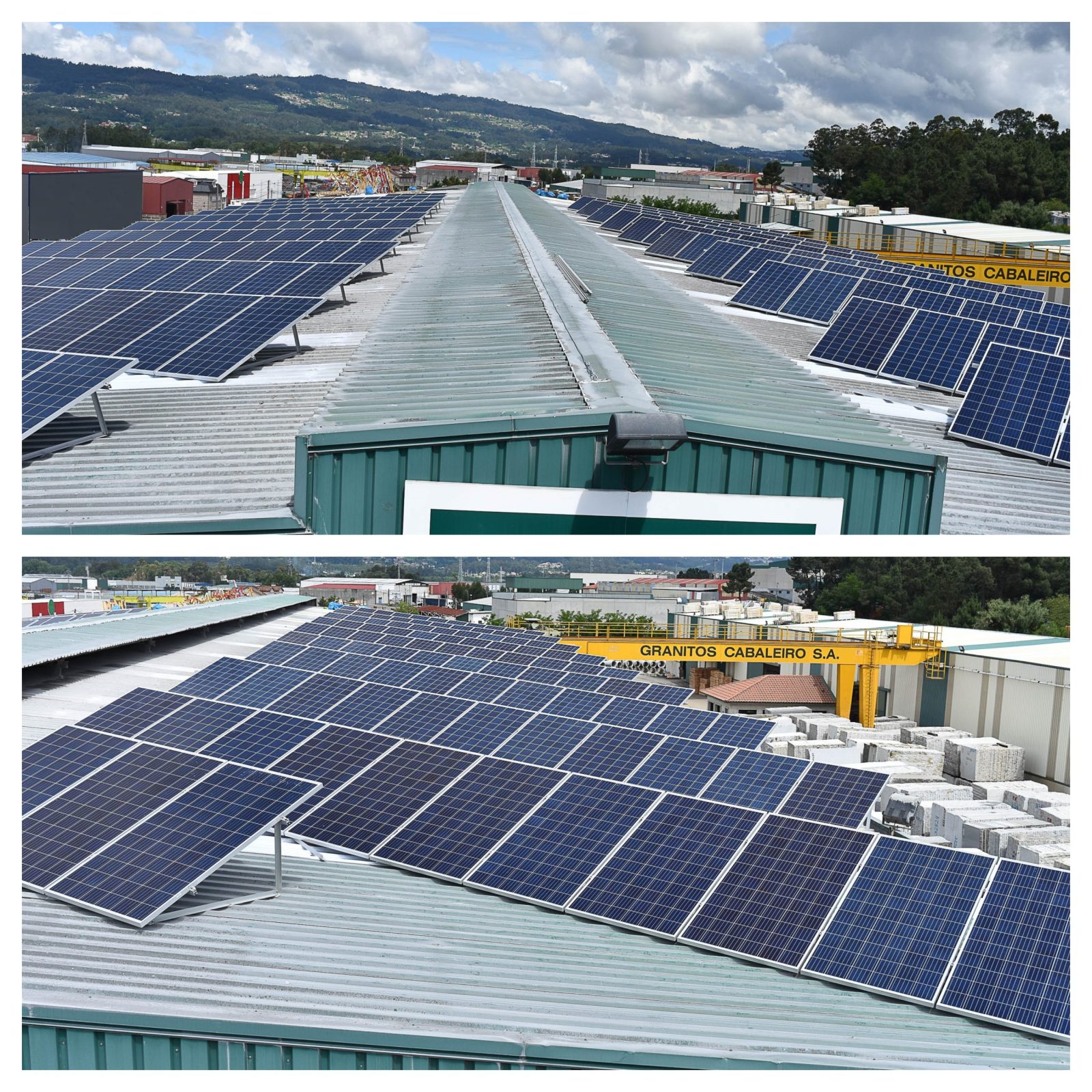 According to the data collected in a study carried out by the Galician Institute for Economic Development (IGAPE) and the members of the centers of the Intersectoral Technologicall Alliance of Galicia (ATIGA), only 4% of the companies have energy generated by renewable sources (2018).
Granitos Cabaleiro SA wanted to join this percentage by carrying out an investment in photovoltaic solar panels that will supply energy to the entire plant. Thus contributing to reduce the emission of polluting gases into the atmosphere and the use of fossil fuels as an energy source.
From our company, we want to show our awareness for the environment and encourage other companies to implement this system. Improving the state of our planet is everyone's responsability.